RIAZ A. KHOKHAR, President/CEO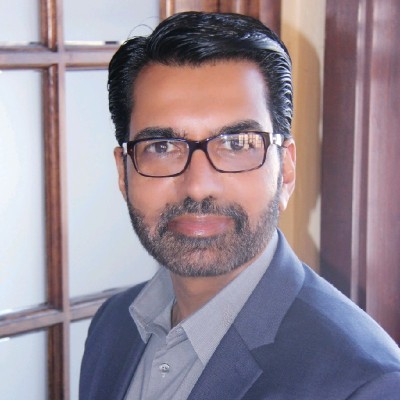 With a quest for the American dream, Riaz A. Khokhar, LUTCF arrived in the U.S to study Accounting at the State University of New York. Recruited into the life insurance industry while in school, Riaz saw the financial services industry as a way of not only making his own dreams come true, but also in helping others to achieve financial independence. After securing his BSc. in Accounting, he chose a career in wealth management rather than accounting. He is a proud member of the Bellrose community, where he resides with his wife Tahira and three daughters Manaal, Aisha, and Sehr. In addition to devoting time his family, Riaz is dedicated to helping his agents and clients build and maintain a solid financial future.
Through the extensive experience of its President/CEO, Riaz Khokhar, Northeast Planning Group has established an excellent reputation in the greater New York Marketplace and throughout the USA. Heavily involved in serving the industry, he has served as President of NAIFA Queens Branch and on the boards of the New York City Chapter and Nassau County Chapters of NAIFA, in addition to being a member of the Queens Chamber of Commerce. He served on the Field Advisory Cabinet (FAC) of Ameritas Life Insurance (formerly called UNIFI) from 2007-2008. He is the recipient of multiple levels of GAMA (General Agents and Managers Association) awards, Ameritas Life Insurance awarded him Leader Conferences for over 10 years and the 2008 Crystal Trophy (Number One Agency in the company) winner. With more than 20 years in management and numerous industry awards, licenses and certificates – including the LUTCF designation, Series 6, 63, 7 and 24 securities licenses – Riaz has the knowledge and experience to help you to fulfill your dreams.
Riaz also believes in serving and paying the community back. He is a proud founding member of Friends of QHST, an organization to help students raise funds for different projects. he has been involved in several charities and volunteer organizations.
Northeast Planning Group is proudly committed to serving the needs of the many cultures that make up this great country. We have found great success by focusing on diversity by recruiting of agents and servicing clients whose ethnic backgrounds are often overlooked by other companies. We understand the lifestyles and financial goals of a diverse segment of the local population. Our experience is in the South Asian, Asian, West Indian, African American markets, in addition to the Hispanic and general markets.
If you are an agent looking for a company that will enable you to reach your true potential, or a client with insurance, retirement, or financial needs, please give us a call.
Recognitions and Awards:
2007-Present: Ameritas Inner Circle
2008 UNIFI Crystal Trophy
2008 UNIFI Club Cup
2012-2014 GAMA: International Management Award Silver